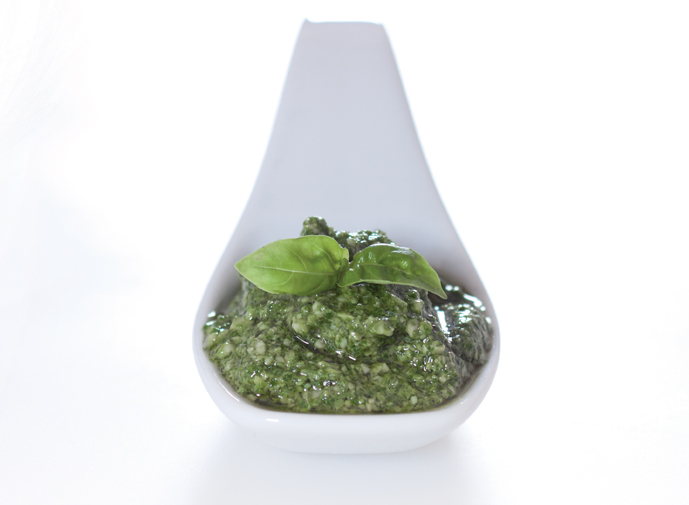 Passion for food, the simplicity of the food, the culture of the ingredients, the fascination for the quality level of regional products: this is the philosophy that Pesto and Co. follows when looking for a product to add in its catalog, along with a keen eye for innovations ot the article that needs to be easy, versatile and reliable for buyers.
And that is the way how the company found a type of pesto packed in pellets of about 1gram size that responds well to the needs of international and fusion cuisine in which the excellent Italian ingredient is added to the foreign cuisine to create new and innovative dishes. Or pasta "Cecella", produced with chickpea flour, an entirely gluten-free product, alternative to wheat pasta and perfect for the most creative recipes, for texture and flavor.
Pesto and Co. is mainly focused in the research of the best expression of the product: sauces, artisan products, frozen but also dried and preserved in oil to be delivered anywhere keeping their features and a great flavor.